Wild Fermentation
February 12, 2007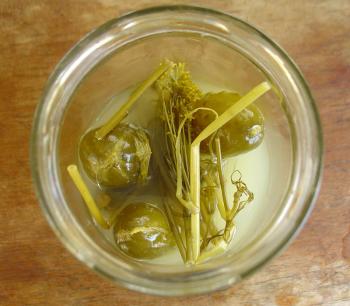 My friend Anita Lozinska made these pickles last summer in Poland, where they know a thing or two about pickle making. These are perfect pickles.
A few weeks ago, a friend asked me if I believed in the theory that we should eat foods according to our blood and body types, according to our ethnicity. I laughed it off and changed the subject, trying to avoid one of those discussions where ethnicity and culture get all jumbled up and folks start saying the strangest things that set my ears on fire.
But on my bike ride home, buffeted by the cold and the rain, I could think of only one thing: a comforting bowl of sauerkraut and an ice cold glass of high fat kefir. In the cold and dreary 7, I mean 8 months of the year that is winter in the Polar Circle, I rode out of my way, in to the wind, to get some fermented food. Unpacking my bags at home, I had the most romantic soft focus vision of sinking into a massive pillow, bowl of sauerkraut in one hand and a glass of kefir at my side. Turns out that I had left the bag of sauerkraut at the checkout and I nearly broke into tears.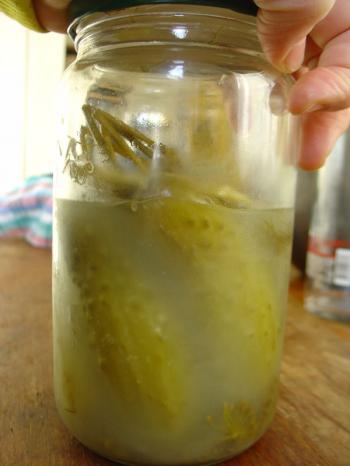 Yes, I drink pickle brine. Got a problem with that? In some cultures they use it as a base for soups.
For some people that would have been a chocolate moment, but for me that was a fermented food moment. Gawd how I love the fermented food.
And what made the moment all the more tragic was that Wild Fermentation, by Sandor Ellix Katz had just arrived in the post, and reading this book on the couch with the sauerkraut and the kefir was part of a snuggly feel-good scenario in which I was going to be the star. Pity the check out space out had to ruin it all. But the glass half full in me told me that this was a lesson: start fermenting my own (dang) food (oops).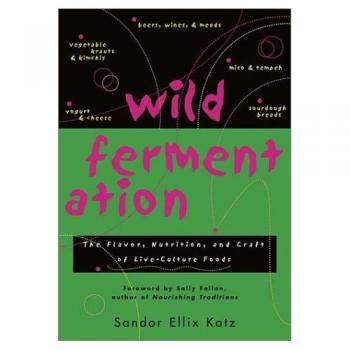 If you like fermented foods, you will love this book.
I'll write more about Katz' book in the next days, but here are some images of some of the pickling I've been doing.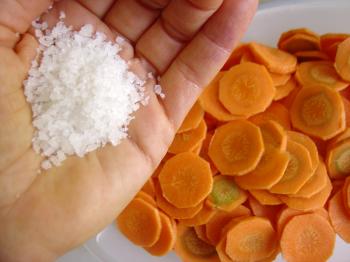 Raw root vegetables and certain cruciferous vegetables are simply better tasting when they've been fermented. I would never have eaten this many raw carrots if they hadn't been pickled and peppered first.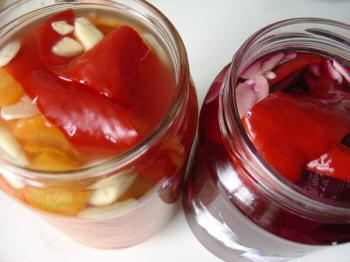 Pickled carrots and beets, ready for the fridge
Same with the beets. Raw I said.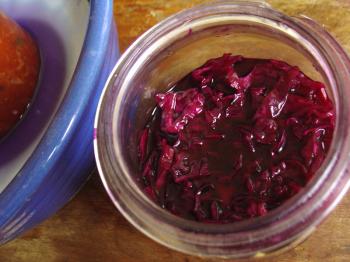 Red cabbage sauerkraut next to a new batch weighed down with a jar of homemade kimchi
Why red cabbage sauerkraut isn't sold and eaten all over the world, I shall never know. In the past weeks I am responsible for the consumption of 3 heads of cabbage. I would never EVER have eaten that much red cabbage raw. Sometimes I feel cheated by the pinched Calvinism of the raw food movement.
debra at 20:28 | | post to del.icio.us
6 Comments »